Donald Trump says he doesn't want a 'poor person' in cabinet roles
President tells crowd during Iowa tour that economic adviser and commerce secretary had to give up a lot to work for him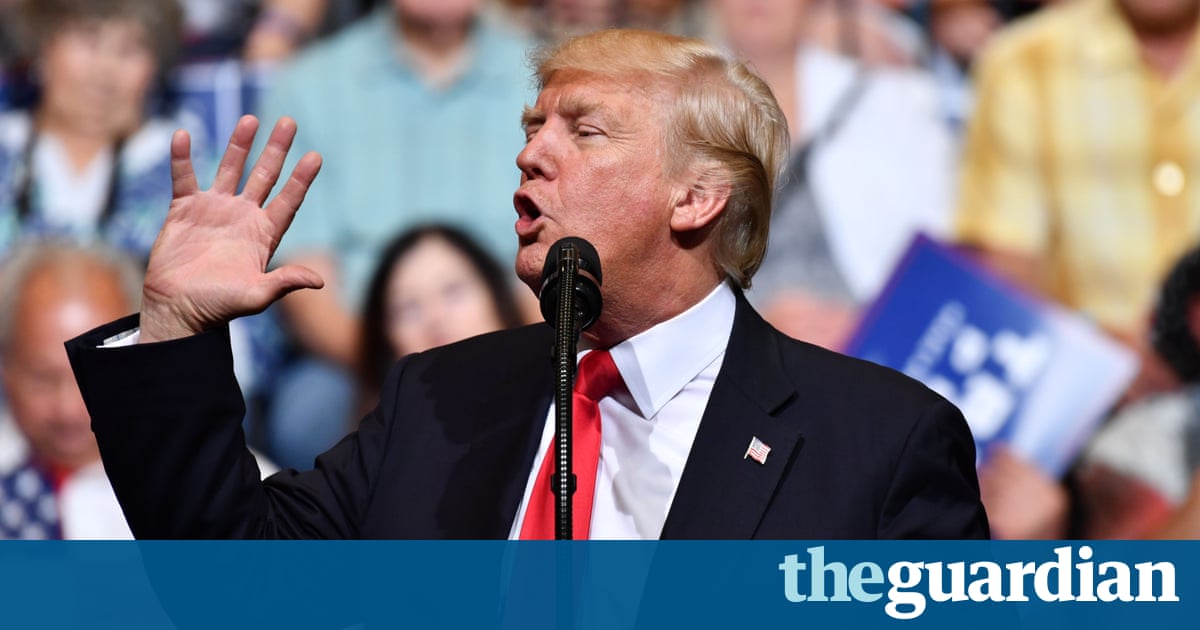 Donald Trump has said he doesnt want a poor person to hold economic roles in his administration as he used an Iowa rally to defend his decision to appoint the wealthy to his cabinet.
The US president told a crowd on Wednesday night: Somebody said why did you appoint a rich person to be in charge of the economy? No its true. And Wilburs [commerce secretary Wilbur Ross] a very rich person in charge of commerce. I said: Because thats the kind of thinking we want.
The president explained that Ross and his economic adviser Gary Cohn had to give up a lot to take these jobs and that Cohn in particular, a former president of Goldman Sachs, went from massive pay days to peanuts.
Trump added: And I love all people, rich or poor, but in those particular positions I just dont want a poor person. Does that make sense?
He made the comments as he toured the state with agriculture secretary Sonny Perdue and Ross partly to celebrate a Republican congressional victory in Georgia being seen as an early referendum on his presidency.
Trump touched down Wednesday evening in Cedar Rapids, Iowa, and headed to a local community college and then to a campaign rally where he reveled in Karen Handels victory.
Were 5-0 in special elections, said Trump in front of a boisterous crowd that packed a downtown arena. The truth is, people love us … they havent figured it out yet.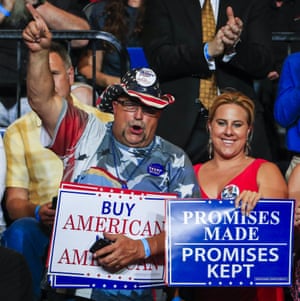 Read more: https://www.theguardian.com/us-news/2017/jun/22/donald-trump-says-he-doesnt-want-a-poor-person-in-cabinet-roles