How to eat: lasagne
This month, How to Eat has a lasagne in the oven. But will you be eating it with salad, garlic bread, chips or even boiled potatoes?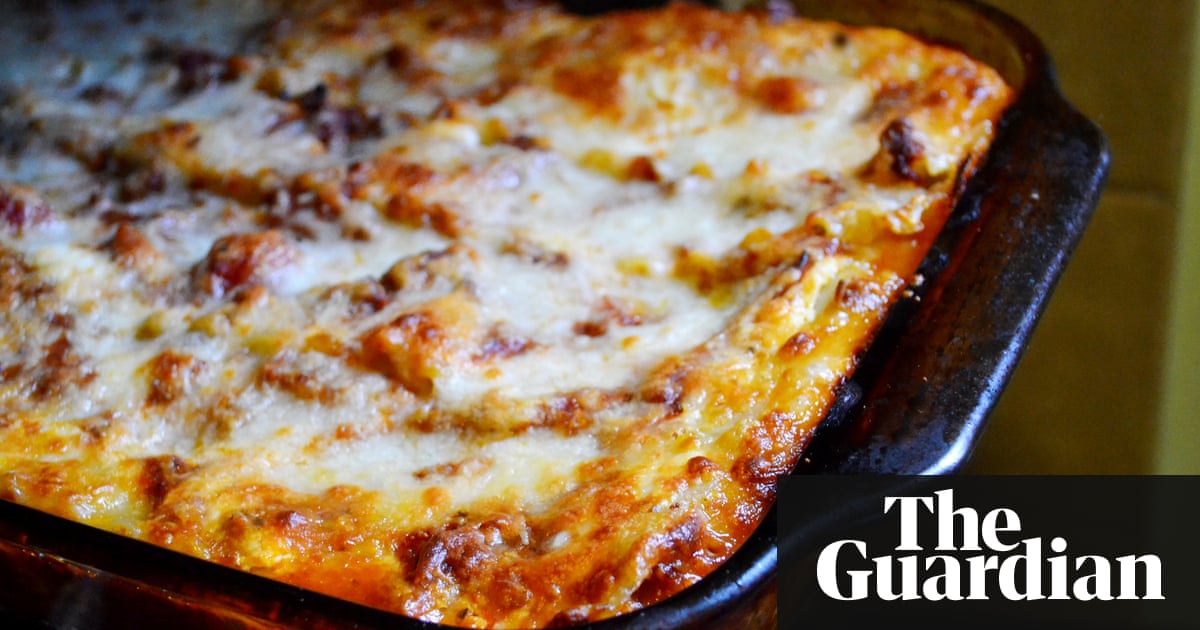 It originated in ancient Rome (as a nauseating miscellany of thrush, tripe and raisin wine), and the al forno/alla bolognese form of the dish most common in northern Europe was perfected in Emilia-Romagna. But nonetheless, in the UK, we have a deep love for lasagne. We have made this months How to Eat subject our own.
An early version of loseyns features in the 14th-century English cookbook, The Forme of Cury, while, in 2016, the Good Housekeeping Institute found that, 700 years later, it was still Britains second most popular ready-meal. That is some staying power, and may explain why lasagne has become an unexpected bit player in so many political bridge-building exercises. Left or right, it seems, leave or remain, we all adore lasagne.
Even if, as How to Eat [HTE] the series examining how to best eat Britains favourite dishes will now explain, people are doing it all wrong. Probably.
The lasagne variations
Given that, even within Italy, lasagne (essentially, a catch-all name for savoury ingredients layered between pasta sheets) can range from a Ligurian pesto version to the Neapolitan carnevale of meatballs and boiled eggs, only a fool would attempt to disbar any of the potential iterations of lasagne. And HTE is just that fool. Lets face it, not all lasagnes were created equal, and we should be upfront about that. HTE will concentrate on the lasagne alla bolognese because:
1) HTEs mind is closed to the open lasagne, that impractical, unsatisfying confusion of huge pasta folds unsuited to conveying the accompanying oily sauces and, often, random ingredients. Every open lasagne could immediately be improved by being arranged in a stack formation, doused with bchamel and baked in the oven.
2) If you are looking for a metaphor for the self-defeating insularity of Brexit, look no further than Theresa May serving chicken lasagne (with boiled potatoes!) at Chequers. There is some ancient historical precedent for using chicken in lasagne, but, in 21st-century Britain, there is barely a dish in existence that would benefit from having beef replaced by this paltry meat. Alhough, in the Brexit wastelands of the 2040s, we may look back on the halycon days of chicken lasagne with fondness. It could be all turkey mince by then.
3) Like a good U2 song or a comfortable journey on a commuter train, eating an impressive vegetable lasagne is possible. But it is an experience so vanishingly rare as to be statistically insignificant. For every restaurant doing something exquisite with jerusalem artichokes or wild mushrooms, there are 10,000 lumpen veggie lasagnes layered with an overly sweet, overly acidic ratatouille-like slurry of Mediterranean vegetables that have all the sunshine flavour of an abandoned graveyard in Telford. If anyone ever talks to you about putting lentils in a lasagne, just run. And hide. You should be out of earshot before they complete the sentence.
Read more: https://www.theguardian.com/lifeandstyle/2018/apr/06/how-to-eat-lasagne