How Trump signed a global death warrant for women | Sarah Boseley
With one devastating flourish of the presidential pen, worldwide progress on family planning, population growth and reproductive rights was swept away. Now some of the worlds poorest women must count the cost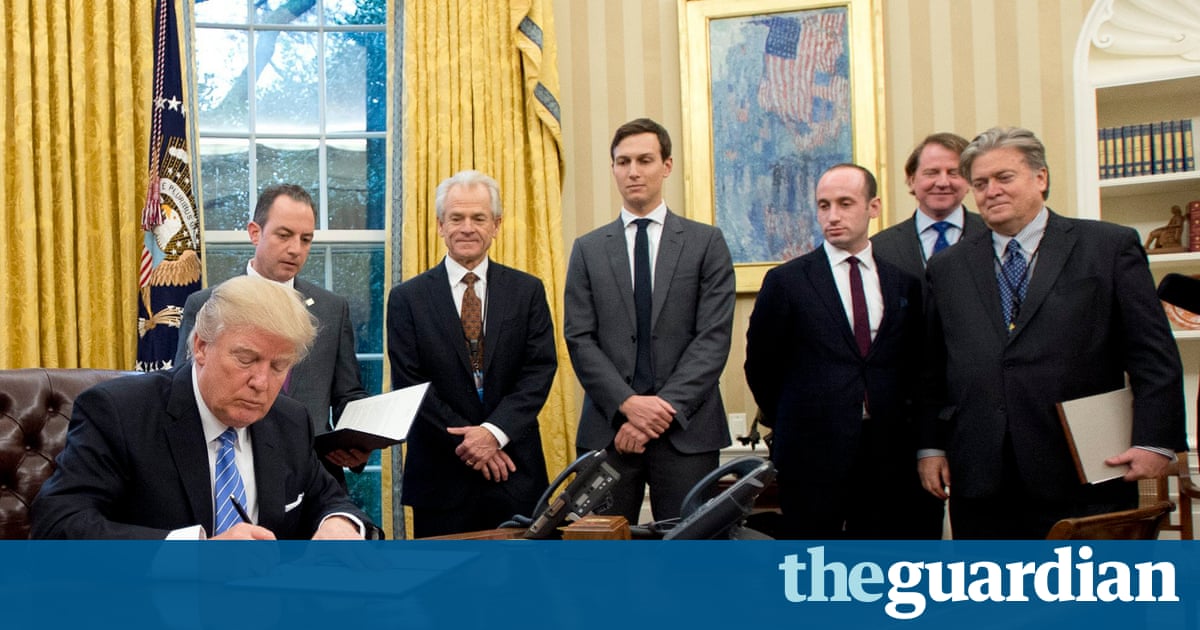 Six months ago, one powerful white man in the White House, watched by seven more, signed a piece of paper that will prevent millions of women around the world from deciding what they can and cant do with their own bodies.
In that moment, on his very first Monday morning in office, Donald Trump effectively signed the death warrants of thousands of women. He reversed global progress on contraception, family planning, unsustainable population growth and reproductive rights. His executive order even has implications for the battle against HIV, tuberculosis and malaria.
Rarely can the presidential pen have been flourished to such devastating effect. The policy it reintroduced will shut health clinics in Uganda and HIV programmes in Mozambique; it will compel women from Nepal to Namibia to seek out deadly back-street abortions.
It is an unprecedented attack on womens rights it goes much deeper than abortion, said Ulla Mller, president and CEO of EngenderHealth, a leading advocacy organisation.
Girls are kicked out of school if they get pregnant. They are very often forced to marry the fathers. Very often they have to live in their in-laws house, where they have to do unpaid labour. It is a violation of womens rights. We need to see this as a gender issue and very much as a power issue.
Tewodros Melesse, director general of the the International Planned Parenthood Federation (IPPF), which stands to lose as much as $100m, said the US move seeks to restrict the rights of millions of women. It asks us as a health provider, to stop providing services which are entirely legal in countries through our members where some of the most poorest women, depend on them.
The human cost of the gag rule will have a long and fatal legacy.
Like so many far-reaching American policies, Trumps executive order is enshrouded in complexity to the point where it seems almost designed to confuse.
The order reinstated the Mexico City policy (so called because it was first signed at the International Conference of Population in Mexico City, in 1984). Under this policy, any NGO outside the US seeking American funding for family planning has to pledge it will not carry out abortions anywhere in the world, even with its own money. Such organisations must agree not to talk to women about a termination, nor lobby governments to liberalise their policy on abortion.
Read more: https://www.theguardian.com/global-development/2017/jul/21/trump-global-death-warrant-women-family-planning-population-reproductive-rights-mexico-city-policy